Tortoise Shell Vase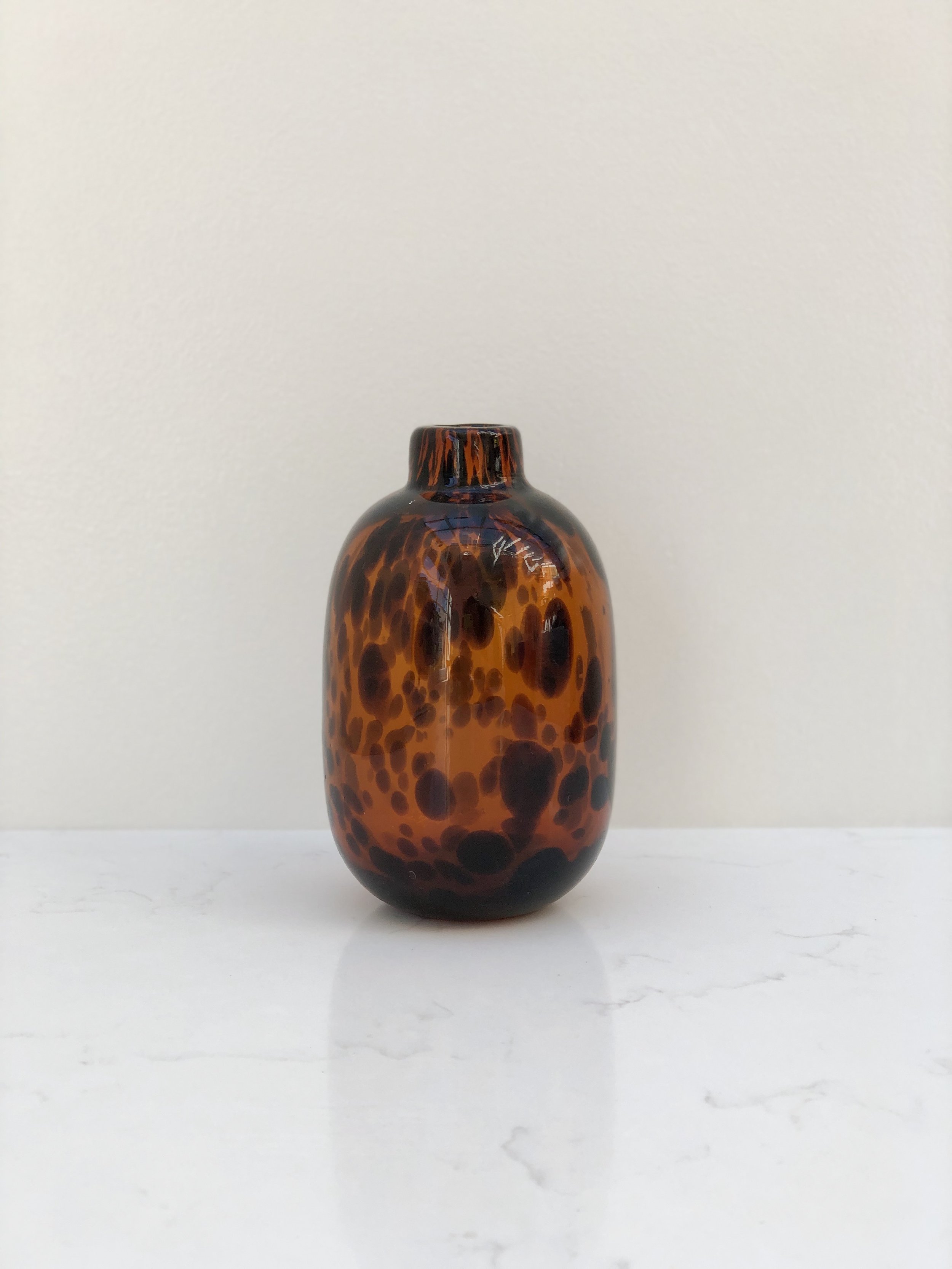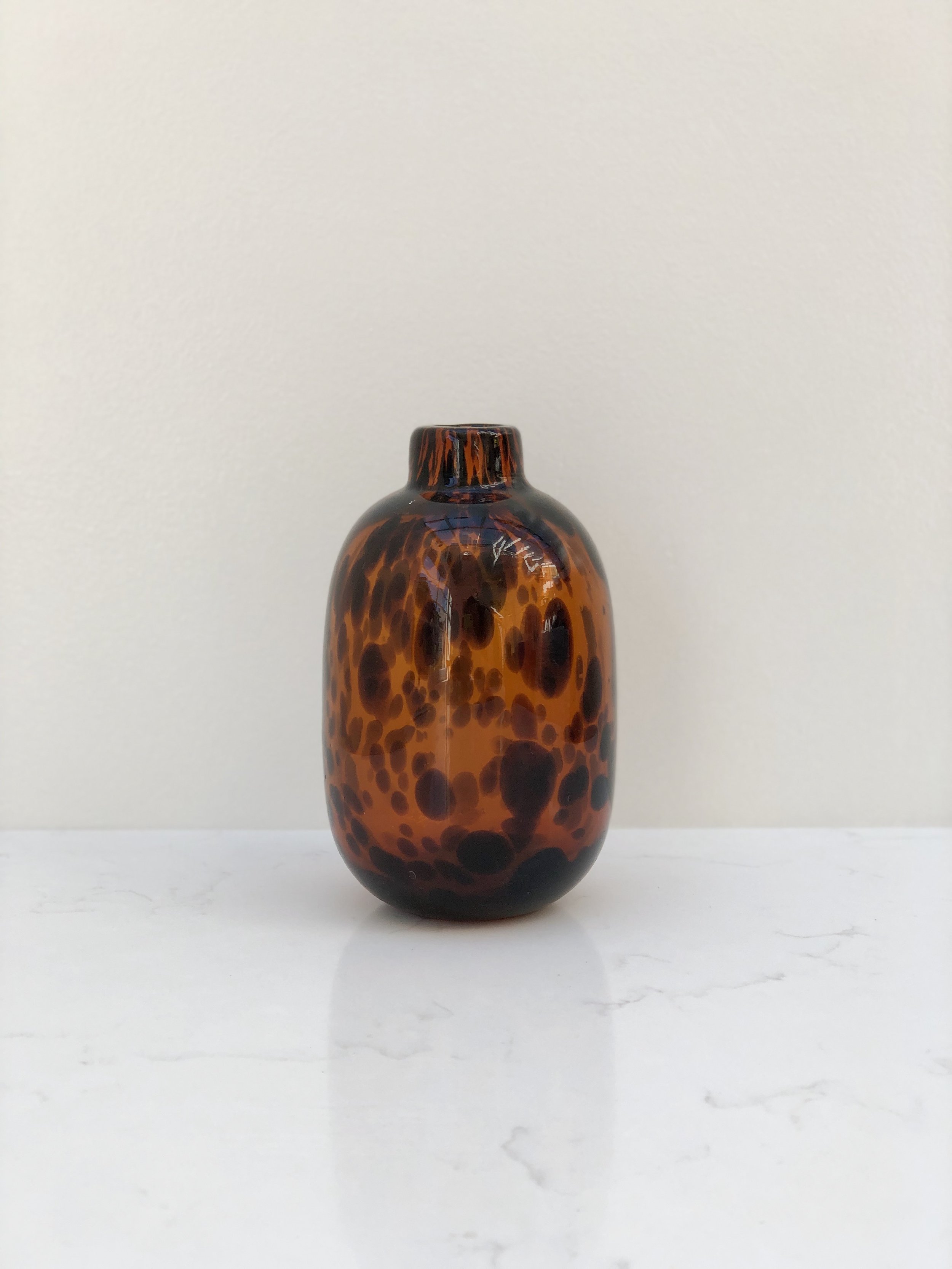 Tortoise Shell Vase
These chic glass vases are the stunning pieces you've been looking for! Made of thick glass with a timeless tortoise shell design, they are sure to elevate any corner of your home. Display your favorite dried flowers inside, or leave them empty. No two are the same!
Small - 7.75" dia by 8.50"
Large - 3.75" dia by 6.25"