Brass Candlesticks Set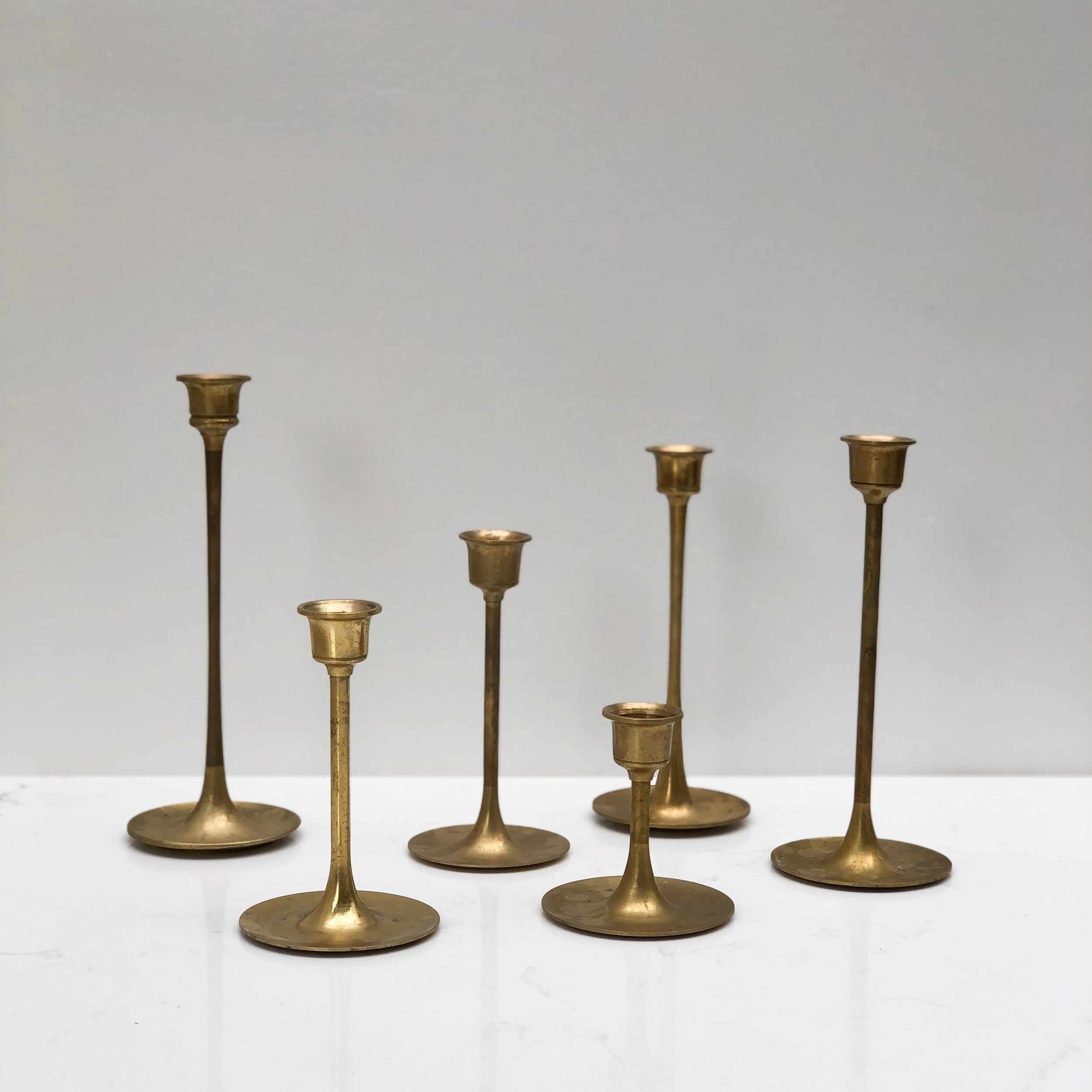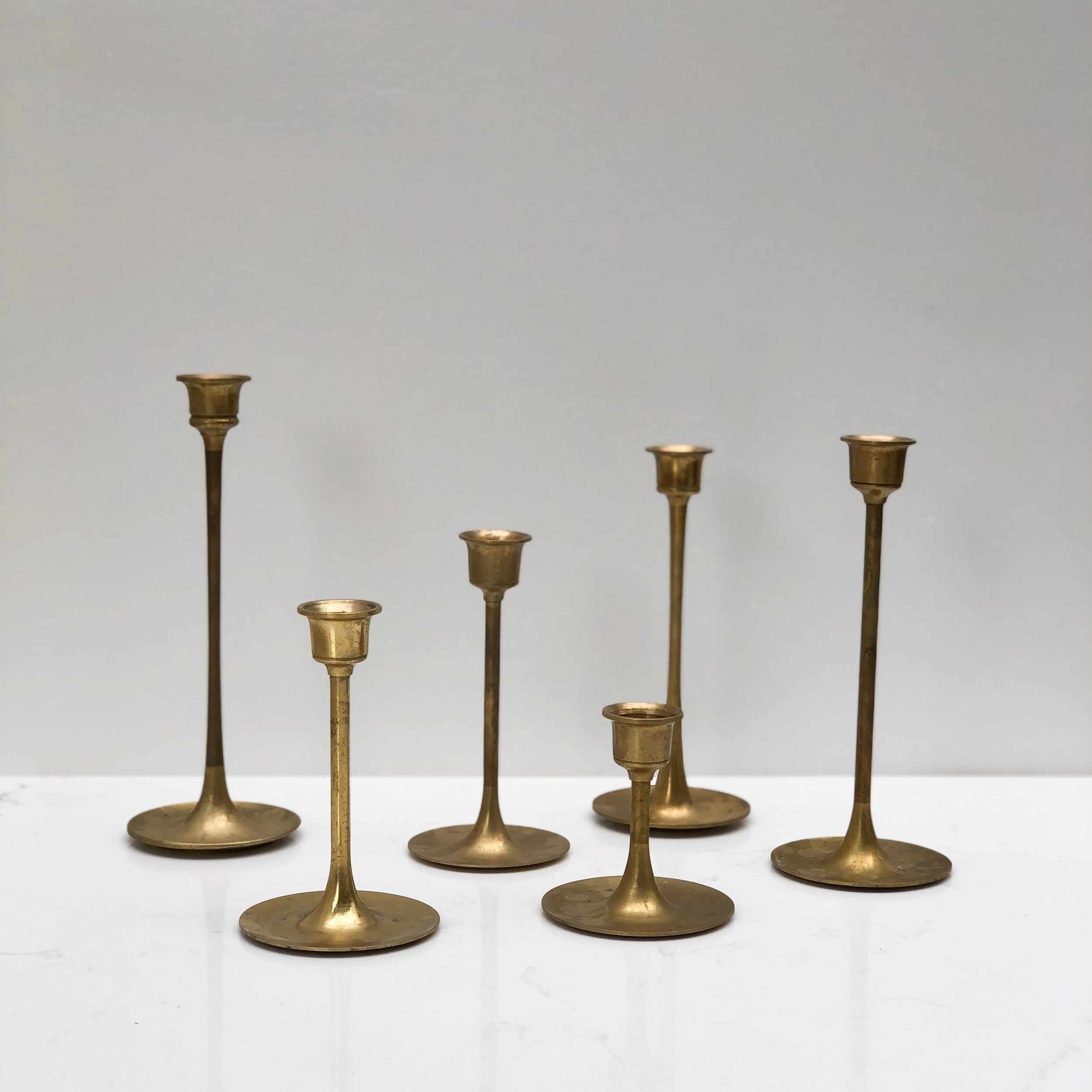 Brass Candlesticks Set
*FOUND item* Each found item is an antique, one of a kind item in excellent condition. After we sell out, the exact item will not be able to be restocked.
This set of 6, various sized, brass candlesticks are perfect for your next party centerpiece or displayed with your favorite collection of antiques. They'd be lovely during the holidays as well! All are antique and have their own unique patina. In good condition.
Measurements - Various heights, the shortest is 3.5" h and tallest is 8". The remaining four fall in between those heights. All are 3" dia.